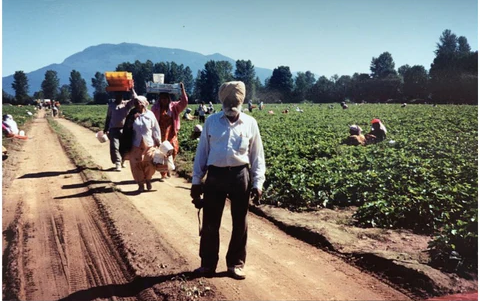 KBF Farms is a family owned and operated business since 1980. We are one of the largest farms in the heart of the Fraser Valley growing fresh berries, produce, and nursery stock. KBF Farms is three generations in the making.
Our founder, Harbans Khakh, first arrived in Canada from India on his own in 1974. After much struggle to get his footing here in the Fraser Valley he transitioned to Port Alberni in hopes of a better foundation. It took him several years of hardship and courage but he was finally able to return to the Fraser Valley to buy his first farm. Mr. Khakh immigrated his wife and five children from India in 1978 and became well known in the local agriculture community through his passion for farming. Since 1980 the legacy has continued with Mr. Khakh's sons, Dave, Surj, and Parm leading the way.
Now with the third generation integrated into the business, at a time when modern agriculture is changing dramatically, their wide range of skills, experiences, and education will ensure the Khakh Brothers & Family look forward to many more years of growth in the future.